Haitao Cao, Lic.Ac., PhD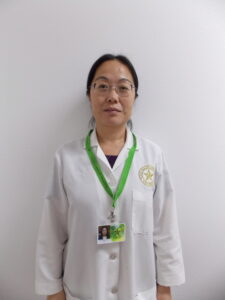 Lic.Ac., license # AC01057, Ph.D.
Ph.D., Shanghai University of Traditional Chinese Medicine
M.S. in Traditional Chinese Medicine, Internal Medicine, Shaanxi College of TCM
Bachelor's of Traditional Chinese Medicine from Shaanxi College of TCM
Dr. Cao earned her Master's degree in 2003 and her Doctorate in 2006. She came to the university in January of 2007 with over ten years of experience as a clinician, instructor, and researcher in Traditional Chinese Medicine, specializing in Internal Medicine. She has published original research in journals such as Traditional Chinese Medicine Research and Chinese Journal of Integrated Traditional and Western Medicine on Digestion and has edited volumes such as Methodology of Traditional Chinese Medicine and Introduction to Traditional Chinese Medicine.  Dr. Cao is the Director of Acupuncture at Texas Health and Science University.
William Hong, Lic.Ac., D.A.O.M.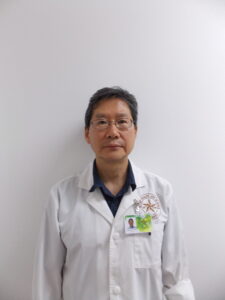 Lic.Ac., license # AC01889, D.A.O.M.
Doctor of Acupuncture and Oriental Medicine, University of East-West Medicine – Sunnyvale, CA
Master of Science in Traditional Chinese Medicine, University of East-West Medicine – Sunnyvale, CA
Master of Business Administration, Boston University
Dr. Hong has instructed many students of Traditional Chinese Medicine since 2008. In addition to his teaching, Dr. Hong has served as academic dean in Korean and English language MSTCM programs, participated in program evaluation, served as campus security officer, and assisted in adoption of several online program management systems. Dr. Hong's broad experience as a licensed acupuncturist and earned doctorate make him a welcome addition to our core faculty at Texas Health and Science University.
Allison Yu, Lic.Ac.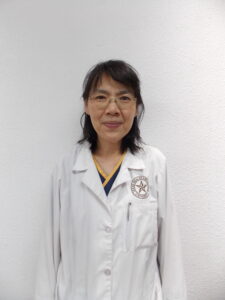 Lic. Ac., license# AC01158
M.S. in Oriental Medicine from Texas Health and Science University
M.Ed. in Counseling Education from University of North Texas
Ms. Allison Yu is a Texas licensed acupuncturist and herbalist and is nationally recognized as a board-certified Diplomat in oriental medicine by the NCCAOM. With a background in education, she has been supervising the Student Intern Clinic at THSU and bringing her practical experience to help students with theoretical understanding. Along with her general practice, she has strong interests in pain management, reproductive and gynecological conditions, and "Shen – Zhi" conditions which include insomnia, depression, anxiety, panic, PTSD, ADHD and weight control. With over 10 years' practice as an alternative health care professional, her passion is being a healer by combining a counseling and education background with Chinese medicine methods. She helps her patients to cultivate a holistic understanding of the influences of body, mind, spirit, and environment, and she provides her patients with whole health treatments.
Maria Le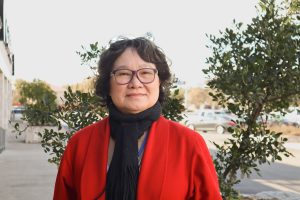 Lic.Ac., license # AC01248
B.A. from Saint Edwards University in Photography Communications.
Graduated in 2009 in Traditional Chinese Medicine from Texas Health and Science University.
Maria Huong Le has 11 years' experience in Acupuncture and has worked closely with our very own Dr. Guerrero for over two years. Maria is passionate in treating disease, focusing on educating her patients on the effects nutrition and exercise have on their overall health. As a Vietnamese American, Maria uses her training and experience to radicalize the use of written prescription. Her approach in prescribing not only medicinal herbs but exercise to help patients achieve a healthier lifestyle has been based on scientific research. Her overall goal is to become a well trusted clinician in both the general and Vietnamese community.
Contact us today to schedule your free consultation with one of our professional Acupuncturist ($40 dollar value).
We accept most insurance plans and offer a variety of payment plans options for most procedures.
The sensations from the needles are minimal and many individuals feel nothing at all. The acupuncture treatment typically ranges from 5 to 20 acupuncture points, and most patients experience little to no discomfort.
1707 Fortview Rd.
Austin, TX 78704
512-912-8484
9240 Guilbeau Rd. #101
San Antonio, TX 78250
210-509-8080